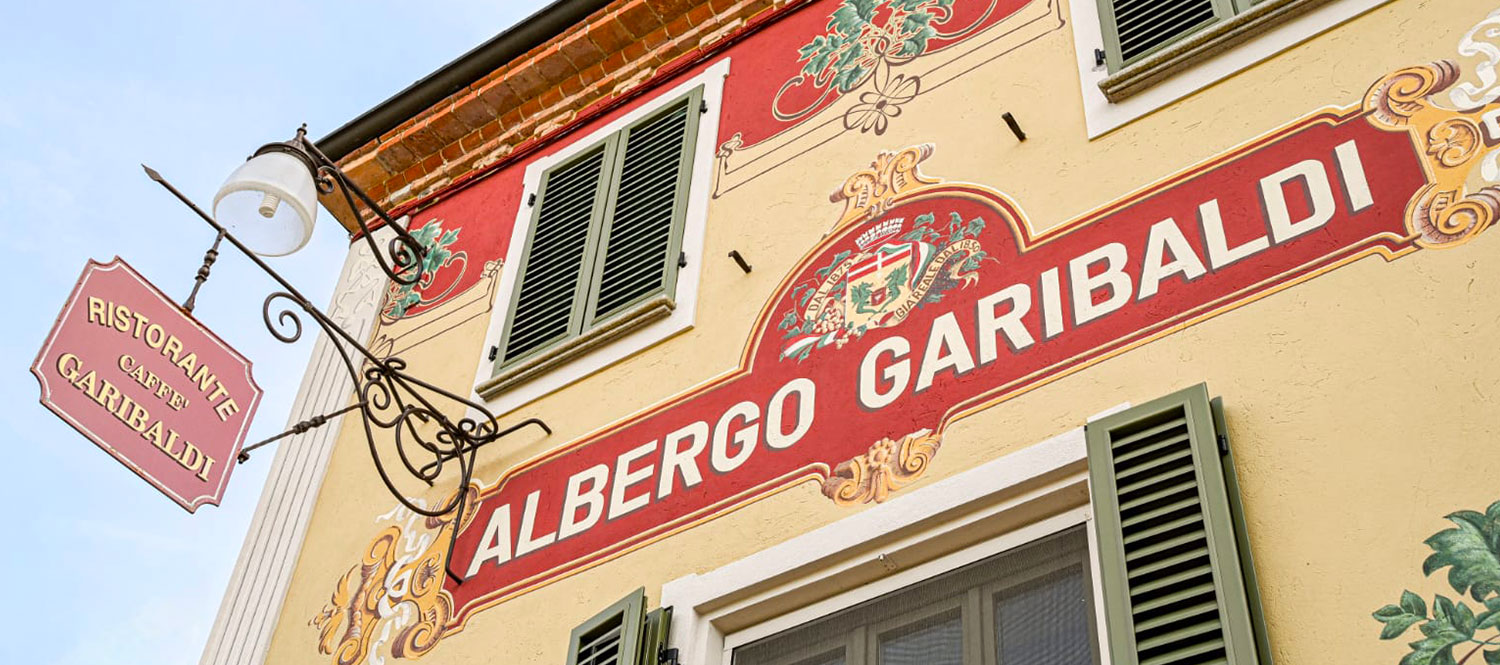 An old restaurant in a house which was built during the Middle Ages, modified in '700 and at the end of the XIX Century. In that period a floor was added and the façade - still well preserved – was rebuilt in Art Nouveau style. The traditions reigned and the ancient recipes feature the tastefully menu of the restaurant. Noteworthy the well-stocked wine shop which also offers the excellence of the wines of the Langhe, Monferrato and Roero. The restaurant has four rooms: the hall of putagé (wood-burning stove), a Piedmontese kitchen of the late Nineteenth Century, has twelve seats; the green room with fourteen covers, the hunting room with its twenty covers and then the largest (up to sixty seats) and most impressive room of the Plasters with its beautiful plasterboards covering the ceiling, a well-preserved example of the traditional architecture in Piedmont. In our kitchen, always in search for ancient Piedmontese recipes, still reigns the incredibly skilful ninety-year-old Grandma Matilde.
We stand out for our own production of bread, breadsticks and all kinds of fresh pasta, agnolotti, thin noodles ... Noteworthy our ham, salami in the ashes, cheeses and homemade pastries and ice cream. Many dishes has represented through the years the excellence of our Restaurant, fo example the famous Fritto Misto alla Piemontese (Piedmontese Mixed Fried), which combines tastes often in conflict with each other, sweet and salty, with the warmth and pleasure of fried food; the roasted jambon with sweet herbs sauce, the delicious Cisterna d'Asti thin noodles; our ice cream with strawberry vine 'mostarda'. A complete menu can vary from thirty to forty euro, depending on the dishes inserted in the menu and the Wines selection.
A selection of fine regional and Monferrato wines and a great choice of Piedmontese grappas. More than 140 Piedmontese labels. At the winery Vaudano Enrico and sons it is also possible to taste local wines. Our specialties: prosciutto crudo, coppa del dragone, cheeses, desserts and ice creams made by us. We produce Mostarda d'Uva or Cognà, "This simple and delicious folk mostarda of our grandparents must be tasted as a sauce for our mixed boiled meat, or for the toma and other cheeses, but it is also good on grilled polenta, on slices of toasted bread, and even - why not? - diluted in water as a drink. It si one of the gems of our folk culture, something not to lose and forget."
( Giovanni Goria )
Rooms: 4 / 80 people.
Will you be bringing your children? Please kindly notify us of their presence.
CLOSED
Wednesday
CLOSED FOR HOLIDAYS
We are open all year. In any case we recommend booking.